It's October, can y'all believe we're almost at a wrap for this year?! But let's get into the topic of the month for October, it's emotional intelligence and wellness. For each emotional intelligence/wellness blog I will add examples of real life experiences and how to go about it in the upmost emotional intelligence/wellness way. Online there's a conversation being had about what exactly is emotional intelligence and how to apply this skill to our lives. This is my take on emotional intelligence.
Emotional intelligence in a nutshell is having the mental ability to evaluate if a situation is worth your energy to invest in. Meaning, you have the ability to see fuckery/trolling/attention whoring/negativity etc and call it out for what it is and/or reject the pressure (usually by way of peers/family/media) to get involved (usually byway of arguing, writing, sharing etc about the situation). A perfect example of this is the antagonist Kanye, Ye, Yeezus, Kanyezeey, Yezeey, Yandhi or whatever he's going by nowadays.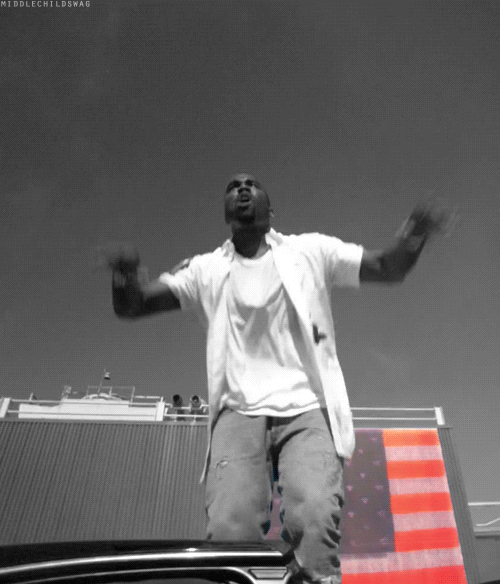 Kanye for the last eight years, virtually all of Kanye's celebrity, he's been trolling the public. From George Bush "Doesn't care about Black people," Jesus Walks, recreating himself as a fashionista, marrying Kim Kardashian, fighting paparazzis, crying about classism while being a capitalist, blurting hypocrisy to the public, using mental illness as an excuse for a shitty personality, selling overpriced boho clothes and now supporting Trump. Kanye or whatever his name is now, has successfully tapped into the emotional rage of the public, particularly the Black sector. While White people are amused by Kanye's antics, Black people are emotionally tormented. One one hand they want to call out Kanye and his delusions but on the other hand they want to save him and bring him back to the "Old Kanye."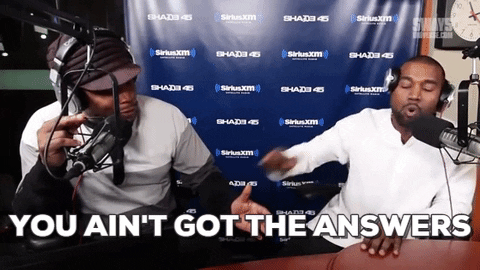 This cult of personality has Black people for the most part fucked. Many see themselves in Kanye, a man they don't know personally because Kanye is Black and they are Black and because Kanye is rich, they feel the undying loyalty to save Kanye in hopes Kanye will acknowledge them, hopefully with a financial reward. This is why Black people will write long diatribes, make save Kanye videos, Black-splain Kanye's behavior with cups of conspiracy theories. When in reality, Kanye doesn't want to go back to the Old Kanye. He is perfectly fine where he is and doesn't want to be saved but he does want all the attention and financial resources.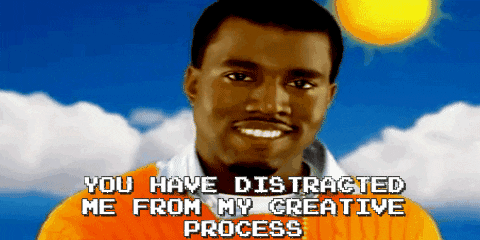 Emotional intelligence would be acknowledging you don't know Kanye. Kanye represents Kanye. Kanye has no immediate influence over your life therefore let Kanye be himself while you focus on yourself. Emotional intelligence is calling Kanye out on his hypocrisy, trolling, attention whoring, capitalistic parasitic actions etc for what it is and stop painting him as a victim or someone who needs to be saved. Black people have more sympathy and patience for Kanye than they do their own family members who've done them wrong and this does have to do with the cult of personality, celebrityism and elitism. Kanye made his money initially has a music producer turned rapper. Then he ventured into sneaker deals and fashionista.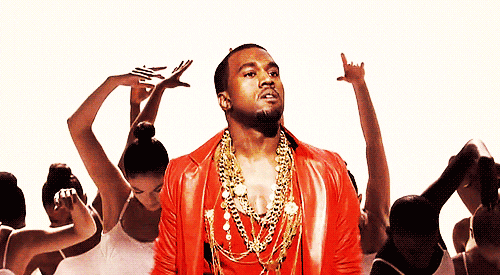 Black people hold the lowest wealth percentage. In Massachusetts the median wealth for Blacks is $8 whereas Whites it's $250,000. Seeing a Black person "make it" successfully somehow gives average Black people hope that some day they too will make it. That successful Black person becomes a sacred cow and no accountability shall form against their fuckery. Hence why Kanye is able to get away with a lot of his bullshit and Black people still cape for him. How can one hold their idol's feet to the fire when their idol is GOD to them?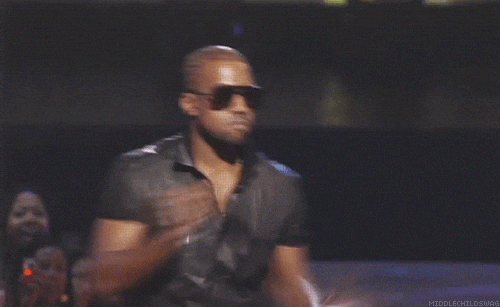 This is why you never idolize mere mortals. We all have a sword we fall on. We all have an Achilles heel. We are just beings finding our way through this thing called life. Use your emotional intelligence through all aspects of life to make the best appropriate decisions. No one is above reproach or accountability. Not even Kanye.
On this platform we speak about sexual assault, mental health and healing. If at any other time you felt isolated and thought you couldn't speak about your truth know that here is that platform to Speak Up. Speak Out. Speak Truth. If you need to speak to someone who knows sexual violence and mental health disorders contact me for a private one on one conversation with me. I answer questions, give advise and provide coaching. Want to get started now? Click the picture above or HERE. 
If You Missed Last Week's Blog: What If Suicide Is The Answer. Click HERE to read.
Follow: vieis_me Instagram page for Instagram Livestreams on Tuesdays at 9pm eastern where we discuss whatever you want to. No subject is off topic from sexual trauma, mental health, celebrities, politics etc. Catch the playback on Facebook Page Author Vie Ciné.
Follow: MEMOIRSOFAFORGOTTENCHILD Instagram page for exclusive reads from and updates for MEMOIRS OF A FORGOTTEN CHILD ebook. 
Miss the last livestream? Click HERE to watch the replay.
I'll leave you with a personal quote of mine, "It's imperative that these acts of wrongdoings do not continue unchecked for it is our children who pay the highest cost." - Vie Ciné 
As Iyanla Vanzant says, "I am not my sister's keep, I am my sister." 
New Subscribers will get a FREE ebook titled 10 Tips To Detect A Pedophile. It's a MUST READ for parents and caregivers! 
Purchase MEMOIRS OF A FORGOTTEN CHILD now on Amazon Kindle: HERE or in the STORE page. 
Be Blessed. Be Enlightened. Be Loved. ✌🏾
​
Please reload